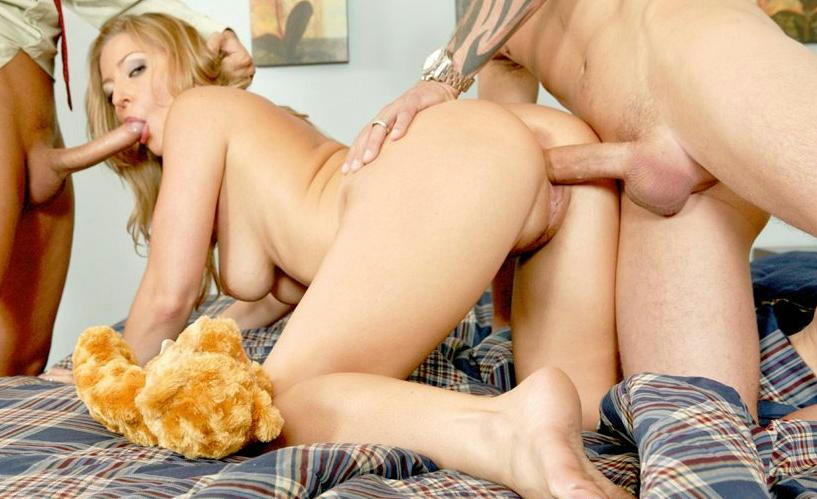 unfortunately for us...there is no video footage of it. this shot is taken from Real wife stories by studio Brazzers. i was browsing the site and her scene had that picture as an advertisement. After watching the entire scene i discovered this part is not in it! i was pretty dissapointed to say the least. There is however, a 9 second clip of her seemingly getting carried away and as shes laying on her back she asks to suck off the guy doin Jayden James. he happily obliges and the dude on her keeps plowing away while she starts giving head...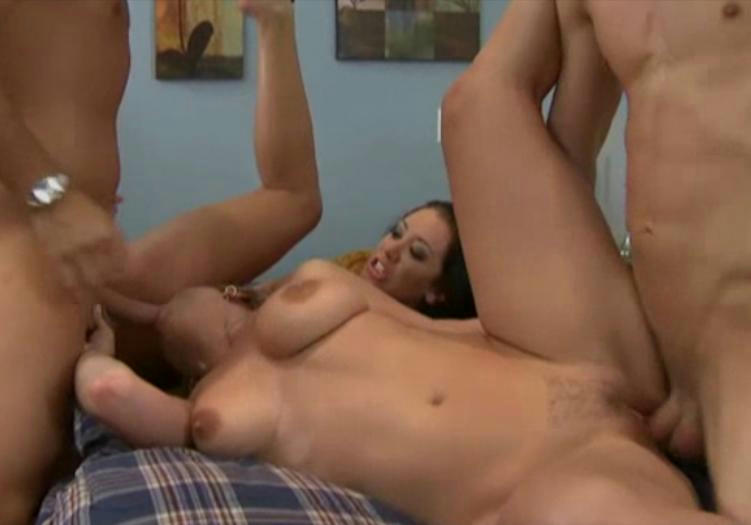 but yeah...after a few seconds for some reason ( i cant fathom for the life of me why? ) the guy backs away from her and goes over to jayden james.
I've seen a lot of Avy Scott material but correct me if im wrong, ive never seen her take on more than 1 guy at a time...which begs me to wonder why the hell not? Any input from mr mike john or anyone in the industry would be appreciated...a new scene with her and a couple or 3 or 4 dudes would be even better...id even settle for a clip ive overlooked where this type of action happens. For someone that has done so many films with a lot of honest enthusiasm in them, itd be sad for her to retire before shooting such a scene. give us an early xmas present Julesjordanvideo directors and slap mutliple cocks on her face!!!